ELLIPSHEET: Note
1. Using ANALYSIS TOOL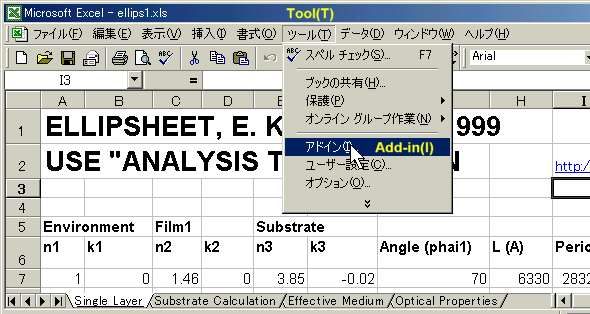 Choose Tool in the menu bar
Then choose Add-In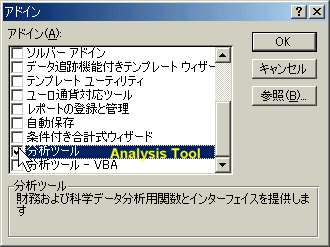 Click Analysis Tool.
2. How to 'Auto-Fill'
Example: To form a PSI-DEL table for thermally grown SiO2 having thicknesses 0-1000A with 100A step.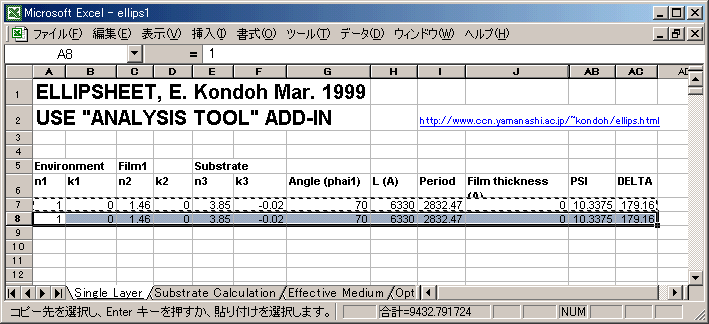 Copy Cells A-AC to the cells right below.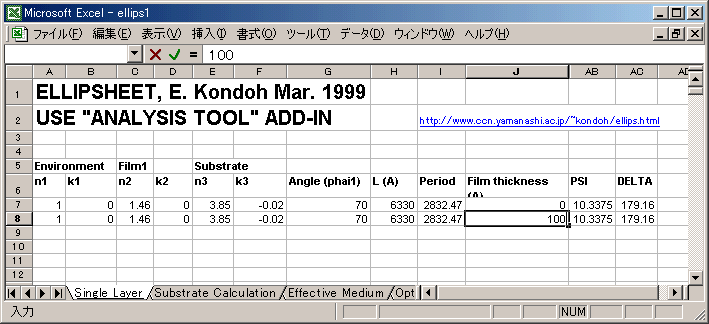 Input an incremented thickness in the new thickness cell (J8 in this case).
New PSI and DEL numbers will appear when Enter key is pressed (AB8 and AC8).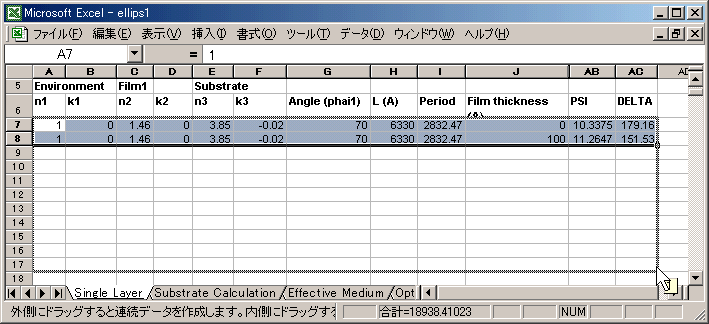 Drag Cells A7-AC8 then pull down the cursor (Cursor may be different).